naturesaccents@arvig.net

218-237-5161

104 N. Park Ave

Park Rapids, MN  56470

Check out our huge selection of carpeting, wood floors,vinyl, laminates, & tile.

CARPETS 

             Smart Strand

             Air-O 

             Aladdin

             Horizon

             Commercial

              Carefree Living

               Hollytex Comm.

Nature Soft, Voyageur Collection

Interfacestroll Carpet Squares

CERAMIC, PORCELAIN,TRAVERTINE, STONE,  SLATE & GLASS TILES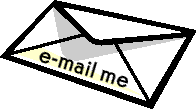 WOOD FLOORING

VINYL FLOORING & COMPOSITES

SmartStrand -Sorona renewably sourced polymer. Made from CORN

Karndean.. Hand Crafted Vinyl Wood Planking

 Art Select Wood and Stone 

 Da Vinci Wood and Stone

 Van Gogh Wood

 Opus Wood

 Knight Tile Wood and Stone

 Michelangelo Stone

 Opus Stone

 Karndean LooseLay Wood and Stone

 Korlok Wood ( 5G or 2G Locking Mechanism)

Why Karndean?

Life time warranty

Pet and Kid Friendly

Waterproof

Phthalate free

Low Maintenance

Durable

Flooring ~ Tile ~ Cabinets ~ Countertops ~ Window Treatments

104 N. Park Ave

Park Rapids, MN  56470